Last year I started the new family tradition of a Back to School Feast. This tradition was started by the totally inspiring Stephanie Neilson and you can see her 2015 Feast here.This year I waffled around with our theme. I wanted it to mean something good. And there are so many lovely words of wisdom out there. But first our meal. Last year we did it the night before but this year we went with the night of the first day of school. It was our family home evening for the night and worked out good. (Especially since I had very little food in the house because we were on vacation the week before!)
So I sent the kids off to school (with probably the saddest back to school lunches. hahahahaha)
I used to always go to the school to take their pictures but as the kids have gotten older they don't like that. So instead I do it on my front lawn and then send them all on the bus. (and then I can stay in my pjs too!)

Some kids are nervous about their classroom and finding it and seeing their teacher but my kids aren't really like that. Both Alden and Lucy were when they were younger but Eli could care less. He would have ridden his bike on his own. I'm sure I'll be dropping Oliver off door to door for his first day. But this works for now! 😉
Last year I decorated a bit more, but this year it was more simple.
A fancy paper table cloth from Super Store with matching napkins. And then some school supplies (like last year) along with some tools to go along with a discussion. We talked about how all the things they learn at school are only tools.
And that they have to actually use them properly and apply them to make their lives better. And we talked a lot about work. And how that is part of life. Especially at school.
And we introduced our theme for this year:
I made this to hang in each one of their rooms. (If you want to print it just click on it to download it)
I am hoping they learn that work is a major part of life so they need to learn to accept it and enjoy it. And we always end the evening with Father's Blessings before the new school year.
Then we did Raclette for dinner. I only took pictures of the food not the actual Raclette apparently. If you don't know what it is you can go read about it here. 
So I had lots of things to choose from from seafood to chicken and pork and then 5 different cheeses. I even made a plate that had pizza toppings so they could just make little pizzas.
It's one of Lucy's favorite meals and me and Regan are big fans too. Alden loved since I had included Salmon. And Eli of course wouldn't really eat any of it. HA! I love starting out the new year this way: full of hope and joy and enthusiasm. If you did a back to school feast I'd love to read about it, so leave a link for me to see in the comments!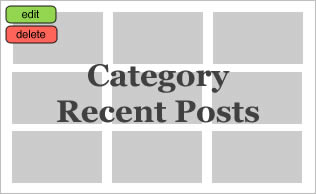 SaveSave