This is the Easter Season and as a Christian and a member of the Church of Jesus Christ of Latter Day Saints that means celebrating Jesus as the center of our Easter. Now I love chocolate. A little too much actually. And I love that there is chocolate around this weekend. And I want my kids to enjoy that part of it but I also want them to know the REAL reason we celebrate this weekend and how grateful they should be this easter season. We are trying to have a more Christ centered Easter and I've found quite a few excellent things online to help us do this. I'll share what I've found and if you want to try and center a bit more on the real reason you can too.
First off, these fantastic videos that the church has put out for Easter. We've watched them a few times already with the kids and we've been trying to watch a short clip from the week from the last week of the Savior's life. My kids love to see the videos and they are so well done!
I also loved what the Red Headed Hostess did with this packet about the Last Week of the Savior's life. Wonderful scripture study pack.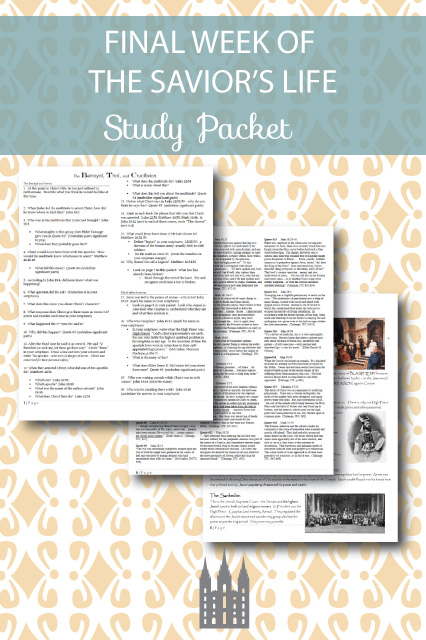 This fabulous blog called Our Busy homeschool has a download of an Savior focused Easter Countdown.
I have a version of these filled Easter eggs that center around the Savior too. I loved this version. I think these are such a great FHE for kids. We'll do this Easter Sunday morning.
A printable version of the Easter story you can do with smaller kids.
Anything you are doing with your kids to share the real reason for this special season?
 More posts like this: