I'm taking a break today from my posts about Hawaii, to instead post about something near and dear to my heart. I know, I know. That sounds strange and cheesey. But at the heart of it scrapbooking is memory keeping. And memory keeping has been important to me for a long time. I have been a journal keeper for a long time. Like a long, long time. I have childhood journals and some pretty funny things recorded from when I was as young as 6. I made and kept a goal to write every day for my entire high school experience. Not all entries are ground breaking (most are not in fact) but spread throughout them is my growth and change and my heart through hard things and great things. Some things I wrote I frankly find slightly embarrassing now. HA! I used to glue papers from events and wrappers from treats and pictures and all kinds of pieces of my life. That was scrapbooking. I just didn't know it yet.
I started doing tradition scrapbooks when Alden was born. And I was intense about it.
I counted my albums and I've got 35 12×12 completed albums. Plus a huge stack of other pages that need to go into albums. I just haven't bought the albums.  The more kids I got I started simplifying things more and more. I also added in Blurb books. I've done a few. Not a ton. But I love them and my kids LOVE looking through them.
Eventually I found project Life. And now I'm doing that. Not to say that I'll stop doing traditional scrapbooking. But for where I am at and what ages my kids are it is the only memory keeping I am doing. Well besides this space where I write about our life. I've done smaller albums like the one about Eli's funny words:
I am trying to do a baby album for Norah and I work on it here and there.
And then I am trying to keep up on our family one.
I think memory keeping is important. It is important cause I forget. I forget lots of things daily, but I sometimes forget the big things too. When Norah learned to walk we were talking about when Lucy started walking and we couldn't remember. So I pulled out the albums from the right time in her life and totally found it. It was a small thing but it mattered. And I think to my kids, my documenting their lives shows them I think they matter. It helps me be more grateful for my kids and my life and my husband. That's why I am always taking pictures of my kids and writing down what they say and do. I want to remember with gratitude. So even if you don't "scrapbook", write down your memories. Use a notebook, a journal, the computer, your iphone or Facebook. Just write it down somewhere. (And since I'm me… I have to add TAKE A PICTURE too!)
Similar Posts: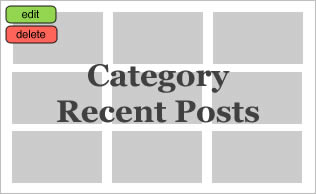 Similar Posts: