The past few years I have chosen a word to guide me throughout out the year. I've done (2016) health, (2015) Choose, and (2014) Focus. Looking back over this past year I didn't pay attention to my word as much as I should have. I got too busy and got too distracted. But I'm trying agin.
This year the word came to me strongly one night while I was praying. Listen.
It's something that I need to work on more. I get distracted VERY easily (I compare myself to that dog on Up… Squirrel……. )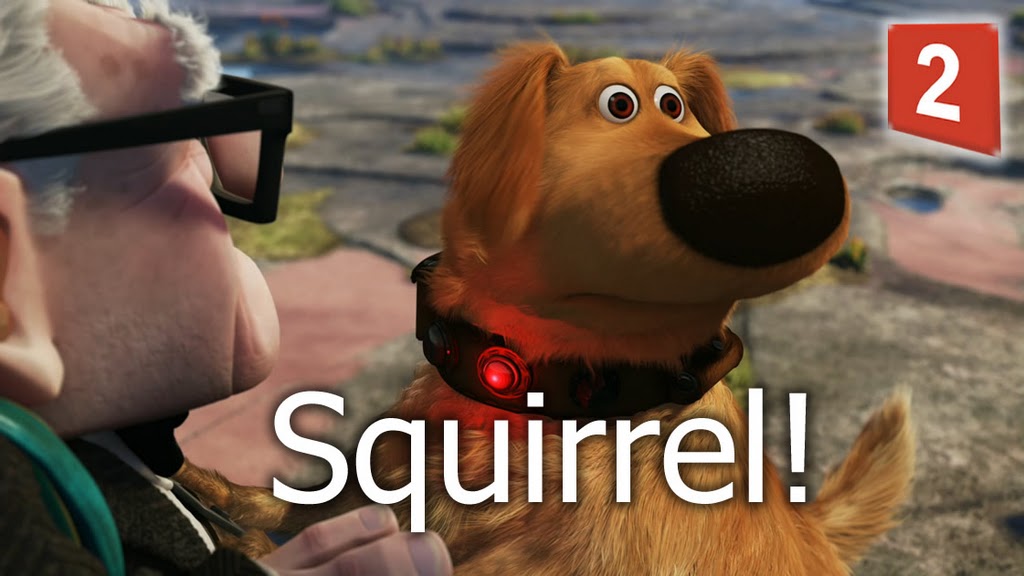 (see that was distracting…. hahahaha)
This year I'm trying to listen more.
LISTEN To the Holy Ghost and spiritual promptings I receive. If I don't listen, I won't hear them or do the good that can be done around me. I love giving  service. I love that I have access to feeling prompted to stop doing something or start doing something. It's one of the greatest gifts we have been given. So I want to LISTEN to it more.
"One of the most important things we can do is learn to hear and follow the promptings of the Spirit." -David McConkie (from here)
LISTEN to my loved ones. When they are speaking (turn and pay attention to them fully); what their actions are telling me (too tired? need more attention? looking for connection? feeling lonely? etc) I have a friend who is a great listener and I love to talk to her because I KNOW she is listening to me. Every word. And I want to be MORE like that. Frankly sometimes I am just waiting to say what I want to say. Listen more and a little less blah, blah, blah.
LISTEN to my body. Too full? Stop eating! Need fresh air? Go outside! I'm tired! GO to sleep. (Although on this one I have to realistic and know that for me that means an early bedtime cause it sure isn't gonna happen any other time!) Feeling emotionally drained? Connect with someone in person. My back is killing me? Keep doing my daily stretches and yoga! Listen to my emotions, my physical well being, my stress level, etc.
LISTEN to uplifting things. I usually watch TV as background noise. I watch it while I do other things. But some times I need to choose listening to other things. Uplifting things, helpful things, religious things. I'm not saying TV is bad in anyway
Listen has so very many positive connotations.  In 2017 I want to Listen and then Act up on what I hear and feel.
More posts like this: